Severe storm kills 24 in Bangladesh
Comments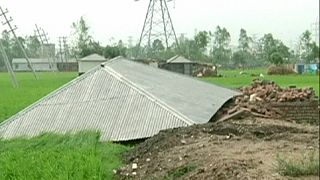 At least 24 people have been killed and dozens more injured in a severe storm which has swept across northern Bangladesh.
Women and children are said to be among the dead who included some victims in the capital Dhaka..
Strong winds damaged houses and uprooted trees. Power supplies were cut for several hours.
Officials said this was the first severe weather system to hit the country in the usual Spring storm season.