Russia: Nemtsov memorial 'removed'
Comments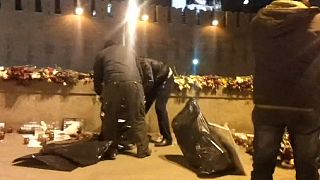 In Moscow, an impromptu memorial to murdered activist Boris Nemtsov has reportedly been removed.
According to reports, a group of men could be seen taking away flowers, pictures and candles left in memory of the opposition leader.
Nemtsov was gunned down in the Russian capital at the end of February.
An investigation into his murder is underway.