Saudi warnings over violence in Yemen
Comments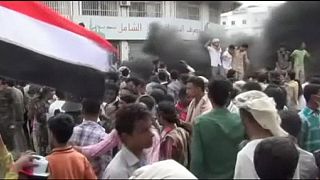 In Yemen demonstrators surrounded a military base in Taiz on Monday (March 23) protesting against Houthi militia who have gained control of the city.
Their next target is the city of Aden where ousted President Abd-Rabbu Mansour Hadi has established a rival power base. Fears of an all-out civil war have heightened.
On Monday, in a joint statement British Foreign Minister Philip Hammond joined Saudi politicians in Riyadh in a renewed call for peace talks. It came with a warning that Arab countries will take all necessary measures to protect the region against "agression" by Houthis.
That came on the back of UN Security Council emergency meeting which was told a civil war could lead to a long drawn out conflict with neither side able to win.
"Any side that would want to push the country in either direction would be inviting a protracted conflict in the vein of an Iraq-Libya-Syria combined scenario," Jamal Benomar, UN Special envoy for Yemen told the meeting.
There are also fears of attacks by the Islamic State against the Houthi militia. The militant group claimed responsibility for recent suicide bombings on two mosques in which over 120 were killed.
Tensions exist too between the Houthi rebels and militants from al-Qaeda.