Armed men kidnap UN worker in Central African Republic
Comments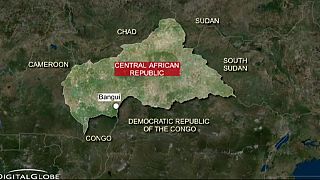 Armed men have kidnapped a woman working for the UN peacekeeping mission in Central African Republic.
It is thought the victim was snatched from a vehicle in which she was travelling in the capital Bangui.
The abduction comes a day after a French charity workers and a churchman were seized in an area of the city controlled by largely Christian or animist "anti-balaka" militia fighters.
The country plunged into chaos when the mainly Muslim Seleka rebel umbrella group seized power nearly two years ago, ousting the president in the process.
A backlash from the anti-balaka militia led to violence that's killed thousands and displaced an estimated one million others.