'Girl of 10' carries out Nigeria suicide bombing
Comments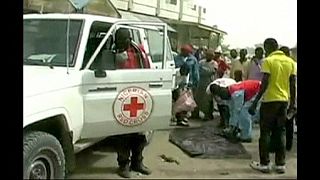 A bomb worn by a girl thought to be about 10 years old has exploded in a crowded marketplace in northeast Nigeria, killing at least 16 people and injuring more than 20.
Police say the explosives were wrapped around her body.
The city of Maiduguri lies at the heart of an insurgency by Boko Haram which wants to revive a medieval caliphate in the country.