Prague swimmers take traditional winter plunge
Comments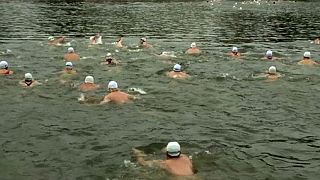 Dozens of swimmers have braved chilly temperatures to take a dip in Prague's Vitava river.
They raced against each other in various categories as part of an annual winter event.
Some of the competitors had trained all year for competition.
The river temperature was around zero degrees Celsius (32 degrees Fahrenheit) during the races.