Rolf Harris, 84, found guilty of indecently assaulting four girls
Comments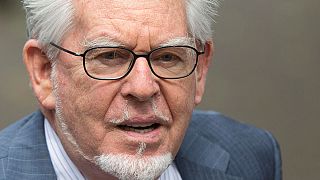 Australian family television star Rolf Harris has been found guilty of indecently assaulting four girls over nearly two decades, according to Reuters.
A jury unanimously found he had indecently assaulting four girls, some as young as seven or eight, between 1968 and 1986.
Harris, 84, a mainstay of family entertrainment for more than 50 years, is the latest in a string of celebrities to be tried for historic sex offences in Britain.
He is the biggest name to go on trial since police began a major probe after it emerged late BBC TV host Jimmy Savile was a prolific child sex abuser.
Harris will be sentenced on Friday (July 4).
Prosecutors claimed Harris, who once painted Queen Elizabeth's portrait, was a predator who groomed and abused one 13-year-old girl for her entire teenage and young-adult life.
Harris said he had only ever had a consensual adult affair with the woman. He had denied all the charges.
A spokesman for the Harris family told Reuters they would not be commenting, in light of the verdicts.