UK: man charged with stealing discarded food from supermarket bin
Comments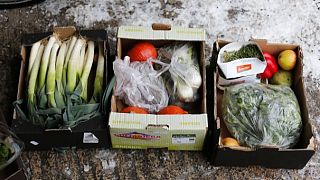 Prosecutors will push ahead with the trial of a man caught stealing discarded food from a supermarket's rubbish bin.
Paul May, 35, will go on trial in London next month after being caught taking discarded tomatoes, mushrooms and cheese from the rear of an Iceland store, reports the Guardian.
Earlier this year UK supermarket giant Tesco revealed it generated almost 30,000 tonnes of food waste in the first six months of 2013. Another study claimed up to half of food was wasted, worldwide.
May, a resident of a squat in north London, was charged along with two others under a section of the 1824 Vagrancy Act.
The Crown Prosecution Service said it felt there was "significant public interest" in prosecuting the trio.