Ryanair strike in Spain this week cancelled
Comments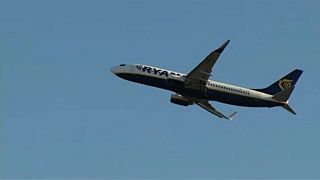 Good news for Spain travellers: Cabin crew members of Irish low-cost airline Ryanair have canceled a strike for next Thursday and Sunday, after having negotiated an agreement with the Unions over better working conditions.
Spain's USO and Sitcpla unions did not give further details.
Ryanair suffered a number of strikes last year by cabin crew and pilots, forcing it to cancel hundreds of flights, after the airline recognised unions for the first time in 2017.