Ryanair voted 'worst airline' for sixth consecutive year
Comments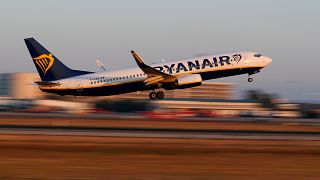 Ryanair has been voted as the worst airline for a sixth year straight by the consumer group Which?
In its annual survey of short-haul flights, travellers gave the Dublin-based airline the lowest score for boarding, seat comfort, food and drink, and cabin environment.
Ryanair was at the bottom of the list with a score of 40 percent, compared to its main rival Easyjet, which took 63 percent of the vote. Meanwhile, Thomas Cook Airlines and Wizz Air also scored poorly, with 52 percent and 54 percent respectively.
The consumer group also blamed Ryanair's low score on a fiasco in 2017, which cancelled the flights of 400,000 people after the airline did not have enough pilots.
Confidence in the airline was also not helped by Ryanair's initial refusal to pay for passengers to fly with a competitor if they could not get them to their destination within a reasonable time. That was despite EU rule on rerouting affected travellers.
Ryanair, however, dismissed the poll as "unrepresentative and worthless".
Which? however, did recommended the airline Jet2, which took a customer score of 75 percent and came third overall, behind Aurigny Air, and Swiss.