Interview with think tank Open Europe on split in the EU
Comments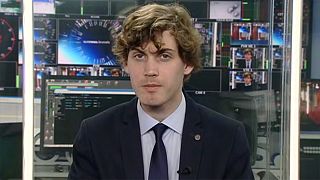 Insiders speaks with Pieter Cleppe from think tank Open Europe on what Europe can expect post-Brexit.
Those who say that the continent has the upper hand, I think are mistaken.

Brussels office, Open Europe
Sophie Claudet*
Sir, your think tank contends that not much will change post-Brexit in the sense that the UK will still be able to access, by and large, the EU single market. Could you elaborate for us on that?
Pieter Cleppe
The stakes are just too high for this to go off the rails. Germany exports a lot to Britain, Belgium possibly even more, the Netherlands, the ports of Antwerp and Rotterdam, German car manufacturers… Britain of course can be threatened with restrictions of its financial industry, but then if Britain would impose tariffs on the continent this would destroy a lot of jobs over there so no one really has an interest in a trade war. And those who say that the continent has the upper hand, I think are mistaken. It's not because in Britain 200,000 jobs would be lost and in Germany only 100,000 jobs would be lost, that Angela Merkel will suddenly, somehow, be willing to risk 100,000 jobs.
Sophie Claudet
Do you believe that this vote will open the way for other referendums in Europe on whether other countries will want to exit Europe as well?
Pieter Cleppe
Not right away but it all depends on how the European Union reacts to this. If the EU tries to continue to do what is popular, which is removing barriers to trades, I would say the EU will become more popular, especially if it would then stop doing what is basically constantly leading to opposition.
Whenever the EU tries to safeguard that companies like RyanAir or WizzAir can operate across the continent, you don't hear a lot of criticism on that. It's always when Brussels interferes into national budgets or is organising fiscal transfers between countries, or when it's trying to micromanage asylum decisions, that you hear a lot of Euroscepticism, so Brussels should really end the political aspect of EU cooperation and focus on being an organisation dedicated to removing barriers to trade.
Sophie Claudet
Well you seem to be taking a very pro-trade stance here, but there are other EU citizens who would argue that the freedom of movement for people is what matters most to them and that could be lost, eventually.
Pieter Cleppe
…And freedom of movement is, indeed, a part of free trade and I think this is a very valuable thing of EU cooperation, but sadly a majority, not only in Britain but in many member states, has a lot of problems with this. So I think in order to save as much as possible this freedom of movement, it may be necessary to make some compromises. Look at how the Schengen passport-free arrangement in Europe was saved last year. The European Commission actually did a good job in being flexible. It allowed countries to impose temporary border checks and this definitely helped to contribute to at least stabilising the refugee crisis and, most importantly, it probably saved the Schengen zone, so if the EU wants to survive it will have to be flexible.
Live updates from our Insiders team