Broken promises: SNP councillor on Scotland post-Brexit
Comments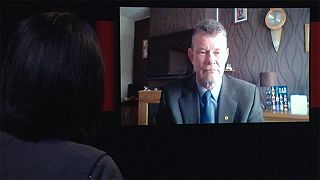 Insiders spoke with Scottish National Party councillor Ross Cassie of Aberdeenshire, Scotland on missing gaps and what Brexit could mean for Scottish independence.
Sophie Claudet
So is Brexit actually a blessing in disguise for Scotland, does it pave the way for a new referendum on Independence?
Ross Cassie
The First Minister (Nicola Sturgeon) has been quite clear about this. The population of Scotland voted overwhelmingly, 62 percent to 38 percent, to remain within the EU. So obviously the people of Scotland have spoken, their position is that they wish to remain within the EU, and obviously the Scottish government will now be speaking to various governments to look at ways of maintaining that journey with the EU as opposed to a journey outside of it… And a referendum is very much on the table as one of those options, whatever all the other options may be.
Sophie Claudet
The Scots voted in 2014 to remain in the UK. Are you confident the Leave camp would win this time around?
Ross Cassie
Absolutely. One of the guarantees of voting "No" in the last referendum by the UK government was we would remain within the EU. Less than two years later that same UK is pulling Scotland out of the EU against the Scottish people's will. I would have to say that the same is happening in Northern Ireland, who also voted to remain within the EU. So that's two of the four components of the UK who voted to remain, but they've been dragged out against their will.
Sophie Claudet
Could you please outline the three main reasons why Scotland should remain within the EU?
Ross Cassie
Scotland gains an awful lot from the EU in the way of social pillars, the social underpinnings, the human rights, workers' rights and all those social benefits that underpin and come from the EU. There is also the infrastructure that is funded from EU streams. Now obviously there is not going to be that money coming from the EU so we need to be looking at what is there going to be to replace that, and I'll be quite honest, I have no confidence that the UK will fill those gaps.
Live updates from our Insiders team