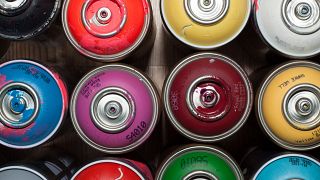 A design competition with a difference is hoping to feed over one million hungry New Yorkers in a creative way during America's Thanksgiving season.
The annual "Canstruction" event challenges designers, architects and engineers to build sculptures out of unopened cans of food.
But the artwork has a very practical purpose. Founding member of Canstruction, New York, Jennifer Greene, says all the cans are redistributed: "This year in the structures, there will be about 80,000 cans that we donate that will feed 45,000 families. Over the years, in all the Canstructions, we've donated 50 million pounds of food," she said.
The gravity-defying masterpieces, include a dice, a giant lotus flower, Pac-Man, and an two and a half metre pineapple structure. The contest's top honor, the "Best Meal" award, will be given out on November 6.
People can see Canstruction at Brookfield Place in New York until November 15.