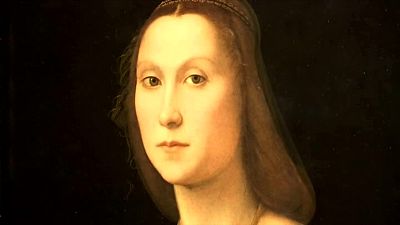 Masterpieces by Renaissance painter Raphael have made a rare departure from Italy and are on show at Moscow's Pushkin Museum. One of the greatest Russian writers of his time, Alexander Pushkin, was so inspired by Raphael's work that he frequently referred to him in his poems.
'Shadows', a monumental artwork of 102 large formats reflecting Andy Warhol's explorations with abstraction through his signature palette of bright and cheerful hues, is on show at the Guggenheim Museum in Bilbao. Due to its sheer size, the series has only ever been on shown in its entirety once before, at the Musée d'art moderne in Paris.
Vienna's Albertina is putting on its first high-caliber exhibition on pointillism. On display is a selection of 100 masterpieces including works by Seurat, Signac and Van Gogh – a generation of artists considered to be the precursors of modernism, giving visitors a chance to explore this important chapter in art history.
And if you plan a trip to Lisbon, don't miss the Calouste Gulbenkian Foundation's collection. Named after the British businessman and philanthropist, whose criteria when collecting art was only the best, this rich permanent collection brings together an eclectic mix of Egyptian, Islamic, Oriental and European art.