Migrants stuck at sea for 10 days disembark in Malta
Comments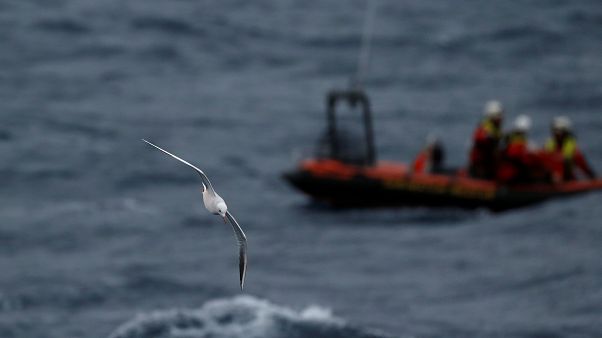 -
Eleven migrants rescued off the coast of Libya 10 tens ago by a Spanish fishing boat have disembarked in Malta, the Spanish government said on Sunday, bringing an end to a stand-off to find a safe port.
The Santa Madre de Loreto fishing boat rescued 12 migrants in international waters off the coast of Libya on November 23. Since then it has been stuck at sea while governments, increasingly reticent to let boats carrying migrants dock, negotiated.
One of the migrants was evacuated by helicopter on November 30 due to poor health.
"From the beginning, the government has worked to ensure the boat, which is in international waters, goes to a safe nearby port," Spain's Deputy Prime Minister Carmen Calvo said in a statement announcing the news.
But Maltese government spokesman Kurt Farrugia said his country had only taken in the migrants for "humanitarian reasons" and that they would taken to Spain in due course.
"Malta had no obligation to take them because they were not picked up in Maltese waters and Malta was not the closest port," he added.
According to the Proactiva Open Arms NGO, which has been assisting the boat's crew, two of the migrants were minors.
All the migrants "show obvious signs of torture suffered in detention camps in Libya," the NGO also said on Saturday in a joint statement with several other NGOs including United4Med, Mediterranea and Sea Watch.
An audio recording shared by the NGO on Saturday, purpoted to be from the Santa Madre de Loreto captain, also showed the crew's growing desperation.
"I can't keep navigating north, south, east or west, fleeing bad weather without having an answer for these people," the captain is alleged to have said.
According to Oscar Camps, founder of Proactiva, the fishing boat rescued the boat after witnessing a Libyan patrol boat rescuing 26 migrants but leaving others at sea.