200,000 sign petition to support French bus driver who slapped teen boy
Comments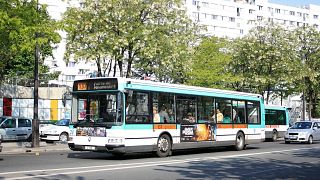 A petition to support a French bus driver facing disciplinary action after he was filmed slapping a teenager last week has garnered over 200,000 signatures.
The petition was launched by the bus driver's colleagues at the RATP, a state-owned public transport company operating in the Greater Paris area. They ask management not to fire the driver who is now facing disciplinary action for slapping a teenage boy while on duty last week.
According to them, their colleague slapped the teenager in Arcueil, south of Paris, after the young man crossed the street right in front of the bus, forcing the driver to "sharply hit the brakes and rough up customers inside".
He then reportedly called out the teenager "like any parent would have done" and received insults in return.
They describe the driver as "known for his kindness, Olympic calm and patience".
The RATP announced in a statement posted on Twitter on Sunday that it was launching a disciplinary procedure against the driver, saying that his action "goes against our principles and values as a public service company."
It added: "It will, of course, be taken into account that the employee regrets his action and says he reacted in the grip of emotion after he avoided colliding into the young person, who crossed the street in a dangerous manner and insulted the driver."
More than 220,000 people had signed the petition to support the bus driver by Tuesday morning with the story also igniting social media.
"RT (retweet) to support the bus driver who saved a kid's life with his reflex, gets insulted and now risks being fired!," Twitter user Laurent George posted.
"All my support for the bus driver against this mindless teen whose mother should have brought up better instead of filing a complaint," Beret Fabien posted on Twitter.
Valérie Pécresse, President of the Ile-de-France region where Paris is located, called on the disciplinary council to "be indulgent towards the Arcueil bus driver who was a victim of provocations and insults".
"He should not have raised his hand on a schoolchild and regretted it, but he has mitigating circumstances," she said in a statement posted on Twitter.
Some, however, denounced the bus driver's action.
Bérénice Haria said on Twitter that she does "not support the bus driver at all because incivilities on the road are frequent".