Trump's former campaign chief in court
Comments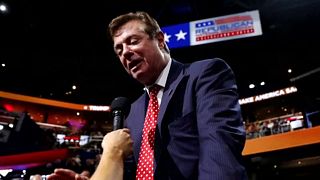 The first member of President Trump's election team to face trial arrives in court on Tuesday.
Paul Manafort pleaded not guilty to 18 counts of bank and tax fraud.
It's after the former campaign chief is accused of charges stemming from the probe into Russian interference in the 2016 election.
The probe was by the former FBI Director, special counsel Robert Mueller when he looked into Moscow's meddling in the presidential election.
Mueller has indicted a total of 32 people so far in connection with his probe.
But the trial will focus more on the 69-year old's dealings in Ukraine, as his attorney, Kevin Downing, says his client will not cooperate or reach a plea deal with prosecutors.
Each count he's been charged with carries a maximum sentence of 30 years in prison.
But if convicted, his sentence is likely to be far less severe.