​Coffin carriers scrapped at Novichok victim's funeral
Comments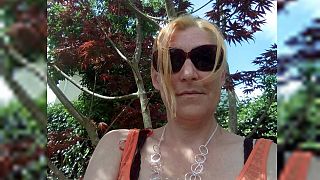 -
Safety measures were put place on Monday at the funeral of Dawn Sturgess, the British woman who died after being exposed to the Novichok nerve agent.
The main measure implemented was that there were to be no pallbearers. Instead, the coffin was to be put in situ before mourners arrived.
Rev Philip Bromiley, who will lead the service in Salisbury, told the BBC that the rules would ensure "the service will be as safe as possible".
"The theme will be peace — peace for her family, for her friends, and for the city of Salisbury and the surrounding towns and villages affected by the chaotic last few months," he added.
Sturgess, 44 and her partner, Charlie Rowley, 45, were exposed to the Novichok nerve agent in late June in Amnesbury, Wiltshire.
Both were admitted to hospital for treatment but Sturgess died on July 8. Rowley was released from care on July 20.
Rowley revealed earlier this month that he stumbled upon the poison, which was contained in a glass bottle he had found in a cardboard box. Believing it to be perfume, he gifted the bottle to Sturgess who sprayed some of the liquid on herself.
Public Health England reiterated earlier this month that the overall threat of contamination to the public remains low.
The couple's poisoning came just four months after Sergei Skripal, a former Russia spy, and his daughter, Yulia, were poisoned with the nerve agent in Salisbury, some 20 miles (30 kms) away from Amesbury.
Both survived and were released from hospital.
The attack was blamed on Russia and led to the expulsion of more than 130 diplomats across EU countries, the US, Canada and Australia.