Russia proposes plan to US to begin return of refugees to Syria
Comments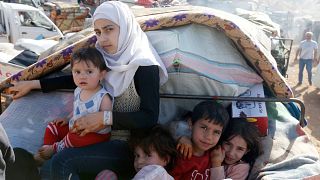 The Russian Federation has sent a proposal package to the US on organising the return of an estimated 1.7 million Syrian refugees to pre-war areas of Syria, reported Russian news agency TASS.
The announcement came from the head of the Russian National Defence Centre Colonel General Mikhail Mizintsev at a meeting set up by the Defense and Foreign Ministries on Friday.
The proposal is allegedly based on Helsinki agreements between Russian President Vladimir Putin and US President Donald Trump.
According to Mizintsev, prices of food and medicine have dropped to an affordable level in areas of Syria and people now have access to medical services.
"Under these circumstances, the return of refugees and internally displaced persons to places of residence and temporary accommodation is becoming a priority task on the path to establishing a peaceful life and the soonest restoration of the country," he told the open session of the joint coordination centre for refugees' return to Syria.
According to the general, a majority of some 6.9 million Syrian refugees that have fled Syria since 2011 reside in Turkey, Lebanon, Jordan, and Iraq.
In its proposal, which the general said is being considered by Washington, Russia hopes to set up a joint group to fund the restoration of Syria's infrastructure.
Other proposals in the package include the development of a joint plan for the return of refugees to places of pre-conflict residence, the priority return of Syrian citizens from Lebanon and Jordan, the establishment of a joint Russian-American-Jordanian group on the basis of the Amman Monitoring Center, and the formation of a similar group in Lebanon.