Trump administration admits 'oligarchs list' derives from Forbes' richest Russians ranking
Comments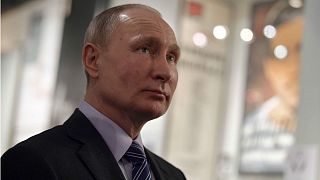 Striking similarities between a list of 114 politicians and 96 oligarchs who have flourished under Putin's reign and a Forbes ranking of the "200 richest businessmen in Russia 2017" are not a coincidence, according to BuzzFeed News.
The news website on Tuesday claimed a Treasury Department spokesperson had confirmed that the unclassified annex of the report was derived from Forbes' list.
US President Donald Trump's administration named scores of senior Russian officials and businessmen close to Kremlin.
The claims risk drawing criticism concerning the quality of the report which some US lawmakers have said identified Russia's elite but did not expose those linked to political corruption.
A who's who of Russia's richest, the US Treasury Department report provided to Congress has already been dubbed the "Putin" or "oligarchs" list.
In addition to Prime Minister Dmitry Medvedev, Foreign Minister Sergei Lavrov, Kremlin spokesman Dmitry Peskov and host of other political figures, the bosses of major state-owned companies and billionaires are also named.
Russian President Vladimir Putin said Tuesday said the Trump administration has taken a "hostile step" in publishing the document.
"We were waiting for this list to come out, and I'm not going to hide it: we were going to take steps in response … serious steps, that could push our relations to the nadir," he said. "But we're going to refrain from taking these steps for now."
While the report was prompted in part by Washington's belief Moscow meddled in the 2016 US presidential election, the Treasury Department has made clear this is not a sanctions list, even if some of those on it are already subject to sanctions.
Some lawmakers accused Trump of letting Russia off the hook, with Putin himself joking that he felt "slighted" that his name didn't appear.
The report's publication comes amid continued scrutiny of President Trump's relationship with Russia and Vladimir Putin.