Kremlin: Russia not accused in US case against ex-Trump aides
Comments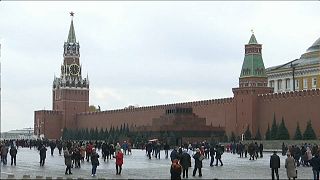 The Kremlin has said that that U.S. charges against President Donald Trump's former campaign manager Paul Manafort and another aide, Rick Gates, did not point the finger at Russia over alleged meddling in U.S. politics.
Federal investigators probing alleged Russian interference in the 2016 U.S. election, something Moscow denies, charged Manafort and Gates with money laundering on Monday.
Despite the charges being brought as part of a five-month-old investigation into alleged Russian efforts to tilt the election in Trump's favour and into potential collusion by Trump aides, the charges, some going back over a decade, centred on Manafort's work for Ukraine's former government, not Russia's.
Kremlin spokesman Dmitry Peskov said Moscow had noted the absence of allegations against Russia in the indictment, saying Moscow had always said it had never meddled in the U.S. election.
When asked whether the Kremlin interpreted the indictment as proof that its repeated denials about meddling in the U.S. presidential election had been confirmed, Peskov said Moscow has never felt guilty to feel exonerated.
Peskov said the investigation was an internal matter for the United States which Russia was not involved in, but was following with interest from afar.
He also commented on details of a case against a third former Trump adviser, George Papadopoulos, who pleaded guilty in early October to lying to the FBI.
Papadopoulos told investigators about his efforts to set up a meeting between the Trump campaign and the Russian leadership during which he said he met a London-based professor boasting of contacts with Russian officials and a Russian woman whom he described as a relative of President Vladimir Putin.
The case against Papadopoulos also mentions his contacts with someone with links to the Russian Foreign Ministry.
When asked what the Kremlin made of the details about someone linked to the Russian Foreign Ministry being cited in the Papadopoulos case, Peskov said the accusation was totally unsubstantiated and 'laughable'.