Watch Trump's first State of the Union speech in full
Comments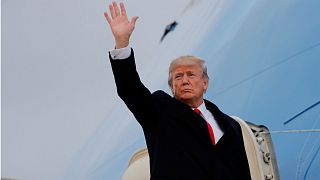 Millions of people tuned in to watch US President Donald Trump deliver his first State of the Union address in Washington on Tuesday night.
The keynote speech is an opportunity for the US president to outline his agenda for the next 12 months.
Trump discussed future political policy and achievements from his first year in office.
You can watch the full address here