UK 'not a vassal state': Brexit minister forced to defend transition deal
Comments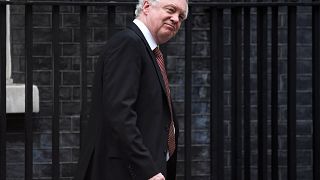 Britain's Brexit minister David Davis has promised EU citizens will be free to settle in the UK for up to two years after it leaves the bloc in 2019. Freedom of movement will also continue to some extent, he told a parliamentary committee.
But he was forced to defend a UK-EU transition deal when eurosceptic MP, Jacob Rees-Mogg, asked: "If on the 30 March, 2019, the UK subject to the European Court of Justice takes new rules relating to the single market and it is paying into the European budget, are we not a vassal state?"
Laughing, Davis contended that the UK was not a 'servant' state.
"If that was going to be the case in perpetuity, my answer would probably be yes but the answer for a short time, no."
The deal is expected to be agreed with the EU by the end of March, 2018, Davis said.
He admitted that UK payments to the EU would continue during the transition period and implementation of the divorce from the bloc. As he spoke in London, representatives of the other 27 member states were in Brussels to agree a united stance for Brexit negotiations, which EU ministers are due to approve at the end of January.