Sexual harassment rife at United Nations offices
Comments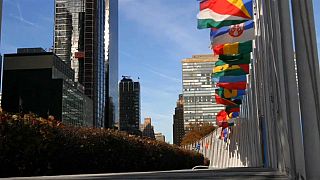 Sexual harassment and assault is flourishing in United Nations offices around the world with victims afraid to come forward and the accused rarely punished
In a story published by the British Newspaper The Guardian, 15 employees said they had experienced or reported sexual harassment or assault within the past five years.
The UN conceded that under-reporting is a concern but said Secretary General, António Guterres, has "prioritised addressing sexual harassment and upholding the zero tolerance policy".
Last year saw 31 new cases alleging sexual abuse or exploitation by United Nations personnel, nearly half of which involved the U.N. refugee agency.
Of the 31 cases, 12 concerned military personnel from peacekeeping operations including in the Central African Republic and Mali.