Deported asylum seeker's reprieve after pilot refuses to fly him to Afghanistan
Comments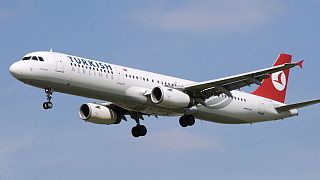 An asylum seeker was given a stay of execution when a pilot refused to fly him back to Afghanistan.
Samim Bigzad, who had been living in England, was due to be deported from London's Heathrow Airport on August 26.
Campaigners, who say the 22-year-old fears he would be killed back in the Afghan capital, reportedly went to the airport to lobby passengers heading to board the Turkish Airlines flight.
They had given up hope of stopping Bigzad's deportation but received a message from him later in the day telling them of the pilot's intervention.
Bigzad's cousin, Arash, told the Independent: "Samim said they were in the tunnel by the door when the pilot came out and said: 'You're not going to take him, I'm not flying. Someone's life is at risk'."
Kavel Raffety, who hosted Bigzad at his home for more than four months, said the asylum seeker was taken into custody in July after going for his regular signing-in appointment at an immigration office in London.
Bigzad's father is a UK citizen and suffers from post-traumatic stress syndrome, relying on his son for care, according to Raffety.
He said Bigzad had trouble with his first solicitor and that a second one had been in the process of preparing a new asylum request.
"Sam is not just a number, not just a statistic. He's a shy, lovely, funny, polite and harmless young man who needs our help," wrote Raffety, introducing a petition to get Bigzad more time to prepare the application.