Actor Martin Landau dies aged 89
Comments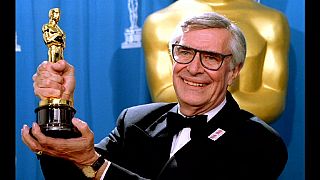 Martin Landau, a talented and prolific character actor who achieved TV stardom in "Mission: Impossible" and won an Oscar for his portrayal of a washed-up Bela Lugosi in the sweetly bizarre 1994 film "Ed Wood," has died at age 89.
Landau died at UCLA Medical Center in Los Angeles on Saturday from unexpected complications during a short hospitalisation for an undisclosed illness, publicist Dick Guttman said in a statement on Sunday.
His long career had remarkable ups and downs. He delivered acclaimed performances in movies by top directors including Francis Ford Coppola, Woody Allen and Tim Burton, was nominated three times for Oscars, and co-starred in the spy series "Mission: Impossible" in the 1960s alongside then-wife Barbara Bain.
But during career doldrums, the New York-born Landau languished in third-rate projects such as the laughable 1981 TV movie "The Harlem Globetrotters on Gilligan's Island" and the dispensable 1983 mutant monster movie "The Being."
"You know, I've always felt, pound for pound, I'm one of the best guys around; but you get stuck in people's eyes in a certain way, and it takes an imaginative director who will look at you and realise you can play different kinds of parts because you are an actor," Landau told the New York Times in 1988. "I don't like to sound immodest but I believe in what I can do."