Afghan children 'abducted for training as suicide bombers'
Comments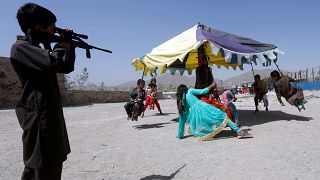 Twenty five children allegedly kidnapped to be trained as suicide bombers have been rescued by Afghan police as they were smuggled towards Pakistan.
The group, which included boys as young as four, were being transported in two vans in the border province of Ghazni.
Police believe they were heading for the Pakistani city of Quetta to be trained by the Taliban as suicide bombers or fighters.
Provincial governor Abdul Karim Mateen told Radio Free Europe that the children were all local and appeared to have been drugged.
Four people were arrested and the authorities are seeking to locate the children's families.