North Korea announces successful test of new intercontinental ballistic missile
Comments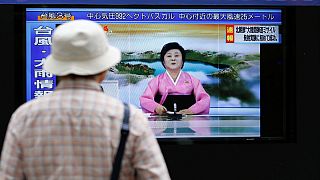 North Korea says it has successfully test fired a long-range intercontinental ballistic missile.
Ordered and supervised by leader Kim Jong UN, state TV hailed the launch claiming the country's rocket capability could now reach "anywhere in the world"
Pyongyang, which has repeatedly ignored warnings from the international community to halt its weapons programme, has been working to develop a nuclear-tipped ICBM capable of hitting the United States.
US officials said the intermediate range rocket landed in the Sea of Japan.
Despite being banned from testing or developing missiles under a series of UN resolutions, it is the North's 11th missile test this year.