'Moors murderer' who killed five children in UK dies in prison
Comments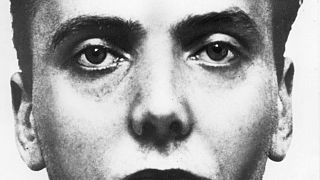 Moors murderer Ian Brady who tortured and killed five children in the UK during the 1960s has died.
The serial killer died aged 79 at a secure mental health unit in Merseyside in North West England, where he was detained for the past 30 years.
He and his partner Myra Hindley buried four of the children on Saddleworth Moor in the South Pennines.
The killings became known as the Moors Murders.
Brady was jailed for three murders in 1966 and later confessed to another two.
The body of one of his victims, 12-year-old Keith Bennett, has never been found.
In the lead up to his death, Brady refused repeated requests to reveal where he had hidden Keith's body, to the family's distress.
Brady and Hindley also murdered Pauline Reade, 16, John Kilbride, 12, Lesley Ann Downey, ten, and Edward Evans, 17.
The couple snatched the children off the street, sexually abused them, and tortured them to death.
At the time, the murders sparked an outpouring of shock and hatred among the British public.
Those who sat through the court case, including police officers and court staff, were reduced to tears on hearing the details of the assaults.
Hindley died in prison in 2002, aged 60.