Mexico arrests suspected Sinaloa drug kingpin
Comments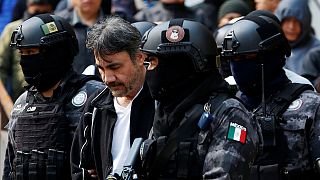 Mexican security forces have arrested suspected drug kingpin Damaso Lopez.
The 51 year-old is believed to be locked in a bloody struggle for control of the Sinaloa Cartel against the sons of its captured leader Joaquin "El Chapo" Guzman.
Nicknamed ''The Graduate'', Lopez, who is wanted in the Untied States, is considered one of the top-ranking figures in world's most notorious drug cartel.
''El Chapo'' Guzman was recently jailed in the US. His capture and imprisonment triggered a violent power struggle within the Sinaloa cartel.