"Huge" explosion near Damascus Airport
Comments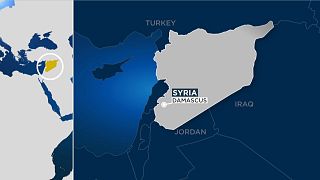 There has been what eyewitnesses describe as a "huge" explosion near Damascus International Airport in Syria.
Explosions and fire have ripped through a military area of the complex, including fuel depots and weapons stores.
the explosion around #Damascus international airport pic.twitter.com/vlxonjzAgc

— Within Syria (@WithinSyriaBlog) 27 avril 2017
Senior rebel sources say an ammunition depot used by Iran-backed militias has been hit by at least five air strikes.
Pro-Hezbollah al-Manar TV says Damascus blast likely Israeli air strike https://t.co/ccchDhqa3T

— Luke Baker (@LukeReuters) 27 avril 2017
Some media are reporting that Israeli air strikes were the cause of the explosions.
A spokeswoman for the Israeli military, when asked if Israel had been involved in carrying out air strikes on Damascus Airport, said "We can't comment on such reports."