Westminster attack condemned abroad
Comments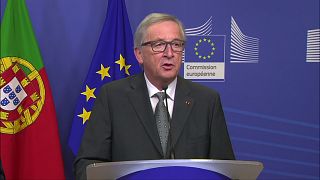 The attack in the heart of London brought swift messages of condemnation and solidarity from political leaders overseas.
US President Donald Trump who apologised for being late to a meeting due to being kept updated on events in the UK left it to his press officer Sean Spicer to give the official White House response.
"The President has been briefed on the situation in London. The city of London and her Majesty's government have the full support of the U.S. government in responding to the attack and in bringing those to justice who are responsible."
My thoughts are with all those affected by the horrific attack at the very heart of #London. #NATO stands united against terrorism.

— Jens Stoltenberg (@jensstoltenberg) March 22, 2017
France's Foreign Minister Jean-Marc Ayrault who was in Washington for coalition meeting on defeating ISIL said his country had particular "tragic experience" with such incidents.
"It's an attack of incredible violence and significance, targeting people in a symbolic place, that of the seat of British parliamentary democracy."
Three French school children aged between 15 and 16, were among the injured.
J'ai adressé mes condoléances à Theresa MAY à la suite de l'attaque qui a endeuillé le Royaume-Uni aujourd'hui.

— François Hollande (@fhollande) March 22, 2017
With the events unfolding in London on the anniversary of the terror attacks in Brussels, it was an emotional EU Commission President Jean-Claude Juncker who was asked to comment:
"The fact that exactly the same day, something similar happened in London and to London, is really putting me in the situation of someone who has a language that doesn't have the words enough to express what I am deeply feeling."
Paris❤️London#EiffelTower will turn off at midnight as a tribute to the victims of #LondonAttacks#PrayForLondon#Westminster#Londonerspic.twitter.com/rqPG0iHgWu

— My Tour Eiffel (@mytoureiffel) March 22, 2017
Tel Aviv city hall lit up w the Union Jack #LondonTownpic.twitter.com/sS5xO3J3SA

— Neri Zilber (@NeriZilber) March 22, 2017