Shopping centre closed in Germany after terrorist alert
Comments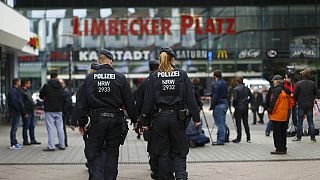 A security alert in the western German city of Essen resulted in police closing off a shopping centre in the town.
Police were quoted by German media as saying there had been a possible threat of a terrorist attack.
Armed police surrounded the shopping centre, which remained closed on Saturday.
Germany remains on high alert for possible terrorist attacks.