Brexit rebel Lord Heseltine is fired as UK government adviser
Comments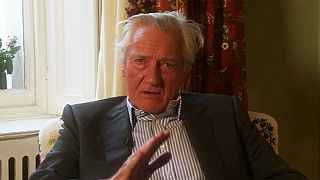 Former Conservative Deputy Prime Minister Lord Michael Heseltine has been fired as a UK government adviser after leading moves to give Parliament the final say over Britain's exit deal from the EU.
The 83-year-old told the upper chamber that leaving the European Union was the "most momentous peacetime decision of our time".
The House of Lords passed the plan by 366 to 268 on Tuesday, inflicting its second defeat on the government's Brexit bill in the space of a week.
Lord Heseltine OUSTED: Rebel SACKED from Government adviser role after leading Brexit revolt https://t.co/nmrGlbzPzCpic.twitter.com/ySEUOtoSaO

— Daily Express (@Daily_Express) 8 mars 2017
"It was a huge vote, the largest vote I think we have ever had in the House of Lords, certainly in the last couple of centuries, and it was a very big majority which is disappointing for the government, for us Conservatives, and those of us who are trying to provide for what people voted in the referendum last year," said Lord Strathclyde, former Leader of the House of Lords.
Brexit minister David Davis said the government would seek to overturn the changes when the bill is presented for approval to the lower chamber, where Conservative Prime Minister Theresa May has a slim majority.
"It is clear that some in the Lords would seek to frustrate that process, and it is the government's intention to ensure that does not happen," he said in a statement.
The bill will be passed back and forth until both houses agree on the final wording.
There is no time limit to this process but May remains determined to trigger Article 50, kickstarting the divorce process, by the end of March.