UK Lords vote to give parliament more power to reject final Brexit vote
Comments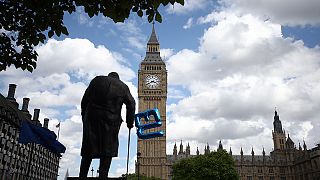 The British House of Lords has backed another amendment to the Brexit bill demanding a "meaningful" vote from parliament before Theresa May's final deal with the EU.
Such an irony that unelected Lords are the body rooting for Parliament to scrutinise terms of Brexit.

— Mark Vyner (@mvyner48) March 7, 2017
A total of 366 voted for an amendment to the bill to trigger Article 50, with 268 voting against.
It proposes that the Prime Minister will not be able to conclude a deal with the European Union without the approval of both Houses of Parliament. If talks fail, legislators would also vote to approve a decision to walk away without a deal.
Whoever would have thought the house of lords would become the most sensible and forward looking part of the UK establishment?#brexit

— brian lucey (@brianmlucey) March 7, 2017
The Brexit minister David Davis said: "It is clear that some in the Lords would seek to frustrate that process, and it is the Government's intention to ensure that does not happen. We will now aim to overturn these amendments in the House of Commons."
Theresa May has a small majority in the House of Commons but if backbenchers in her own party follow through on threats to rebel and support the amendment, that would represent quite a major blow to the government.
With this defeat in the Lords, surely the idea that Article 50 is going to be triggered by the end of March is out the window. #brexit

— Paul Renwick (@paulrenwick3) March 7, 2017
Some, like Labour's Lord Peter Hain, wanted to go even further and proposed holding a second referendum.
"This is the most divisive issue of my political generation and it's going to continue to be divisive into the future and I believe a referendum that allows people to have the final say is a way of bringing the country together in deciding on that final say," Hain announced. "A process started by a referendum should be completed by a referendum and that is why I support this amendment."