Germany : Police hunt suspect who bragged about killing a child
Comments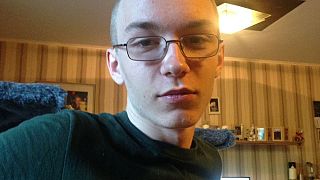 A manhunt is underway in Germany after a video emerged of a teenager boasting about stabbing his nine-year-old neighbour to death. The suspect posted the video onto the dark web, an illicit and secretive corner of the internet often used for illegal practices. Another user alerted the authorities.
Despite strict privacy laws, German Police published an image of the suspect – Marcel Hesse. They are asking for any information on his whereabouts.
A boy's body was subsequently found with multiple stab-wounds in the basement of a house in Herne, Western Germany. A police spokesperson confirmed that the victim and suspect were neighbours. There are unverified reports that the suspect may have committed a second murder.