NATO members fail to agree on defence spending
Comments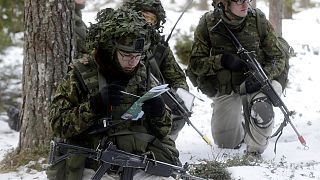 NATO members will make efforts to reach a spending target of two percent of their GDP on defence, but have failed to agree on whether or not every country must meet the objective.
Germany's Foreign Minister Sigmar Gabriel clarified the issue during a visit to Estonia.
"I think we need to ponder a couple of other aspects, starting with the fact that I do not believe that the security of Europe can be guaranteed solely with defence spending. Most wars and refugee developments that we are currently facing cannot be solved with more spending on equipment, but by protecting people from famine, poverty and war," he said.
Germany currently spends 1.2 percent of its gross domestic product on defence.
But European countries have been under pressure to up their defence budgets amid criticism of their spending commitments by new US President Donald Trump.