Fans storm Japanese bookshops as new Murakami goes on sale
Comments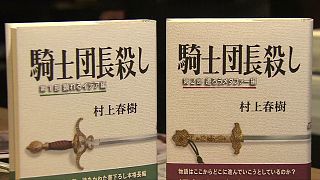 One of the world's best-selling authors, Japan's Haruki Murakami, has published his
long-awaited new long novel. Entitled "Killing Commendatore", it is his 14th big book, and the first since 2013's "Colourless Tsukuru Tazaki and his years of pilgrimage".
The multi-volume work has already had 650,000 copies printed of the first two books in the saga.