Export of 'useless' flowers halts in Gaza
Comments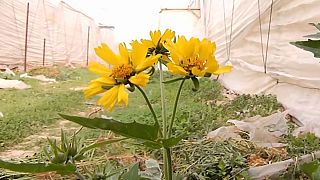 The Gaza Strip once exported around 50 million flowers, but due to the area's political situation, this figure has dropped to zero, according to Arab 24.
Blockades and restrictions in the area have made it impossible to export flowers to Europe, which the Ministry of Agriculture in the Gaza Strip cites as the reason for their production stopping altogether.
Farmers in Gaza have now transformed their fields to cultivate vegetables in a bid to limit financial loss.
Taleb Al Qadi commented that "flowers are (now) useless" to him and his fellow farmers, which is why they have turned their attention to tomatoes, cucumbers and beans.
He explains that the group has become accustomed to adapting to their situation: "We work in a way that goes with our reality and nature. All Palestinians are used to living according to reality. "