Egypt upholds death sentences over football stadium violence
Comments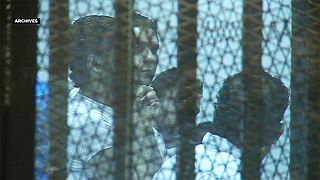 Egypt's top court has upheld death sentences for ten men convicted for their roles in the country's worst football related violence.
More than 70 people were killed at Port Said stadium four years ago as fans tried to escape after a post-match pitch invasion by supporters of the local side al-Masry.
Many of the victims were crushed to death, others fell or were thrown from terraces, according to witnesses.
The Court of Cassation also upheld a lower court's ruling sentencing several others to lengthy jail terms on murder and attempted murder charges.
Football matches are often a flashpoint for violence in Egypt. The teams in the Port Said incident – al-Masry and Cairo's al-Ahli – are longtime rivals. Witnesses said the fighting broke out after Cairo supporters unfurled banners insulting the local team, which had won the match 3-1.
Since then Egypt has curbed the number of people allowed to attend matches and supporters have often tried to storm stadiums they are banned from entering.
In February 2015, at least 22 people were killed outside an stadium when security forces barred fans from entering.
Most of the casualties suffocated when the crowd stampeded after police used teargas to clear the fans trying to force their way into a league match between two Cairo clubs, Zamalek and Enppi, doctors and witnesses said.
Fan clubs known as "Ultras" were outlawed in May 2015. Relations between the Ultras and security forces have been tense for four years after the fans played a key role in the 18 days of street protests that toppled autocrat Hosni Mubarak.