In blow to Trump, Harward turns down US national security advisor role
Comments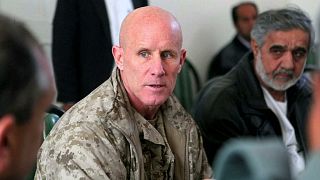 Retired Vice Admiral Robert Harward, US President Donald Trump's latest choice for national security advisor, has turned the position down, a senior White House official has confirmed.
The Lockheed Martin senior executive was offered the job after Michael Flynn stepped down for misleading the vice president over his discussions with Russia's ambassador to the US.
Harward reportedly cited family and financial reasons for opting out of accepting the position.
However, two sources familiar with the decision said he declined the post in part because he wanted to bring in his own team.
This would have put him at odds with the president, who told Flynn's deputy, K. T. McFarland, that she could remain.
Narrow support
Trump was nearly dealt a second blow when South Carolina congressman Mick Mulvaney was only narrowly confirmed as White House budget director.
Senate voted him in by 51 to 49, drawing further attention to the at-times rocky reception the president's cabinet nominees have received on Capitol Hill.