Several arrested in Austria anti-terror raids
Comments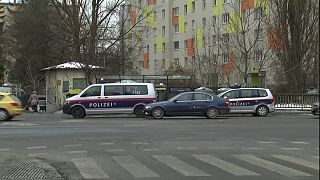 Austrian police have taken eight people into custody on suspicion of belonging to a terrorist organisation.
The raids were part of an ongoing investigation into possible members of the so-called Islamic State. Austrian media reported it was a bid to break up a network of a preacher suspected of brainwashing teenagers into fighting for the jihadist group.
Around 800 police officers were involved in the counter-terrorism raids, which involved searching mosques and apartments in Graz and Vienna.
The Kronen Zeitung tabloid reported that the investigation centred on a Muslim preacher from Bosnia, who was jailed last July in Graz for recruiting fighters for ISIL.