Three new cases of bird flu in Poland
Comments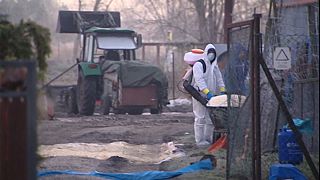 Three new cases of bird flu have been reported at poultry farms in western and southern Poland.
The birds were immediately culled, and an area of 3 square kilometers was sealed off around each farm.
The H5N8 strain of avian flu is not considered harmful to humans but has been spreading across farms in Europe.
France, Germany, Bulgaria and Greece are among the countries to have reported outbreaks in recent weeks.