Shots fired outside US embassy in Ankara
Comments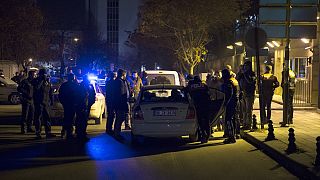 The United States embassy and its consulates in Istanbul and Adana have closed for normal operations on Tuesday after a man fired shots outside the Ankara offices.
Police detained an individual who fired into the air using a pump-action shotgun that was hidden in his coat. The embassy said the individual opened fire at 3.50 am local time and remained in police custody.
There were no reports of injuries.
The incident comes hours after the Russian ambassador was shot dead in the city by an off-duty policeman.