Political analyst Hisham Jaber says victory in Aleppo won't end the war
Comments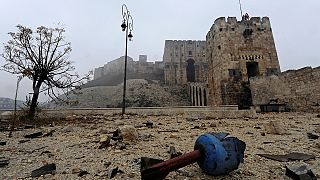 After three weeks of fighting, the Syrian army and allied forces are poised to restore full control over the war-torn city of Aleppo.
Although retaking the ancient city would not put an end to the country's five-year civil war it would be an important achievement for the Bashar Al Assad regime, according to political analyst Hisham Jaber.
"Aleppo is one of the three pillars which guarantee the unity of Syria," explained the former Lebanese Army General. "Whoever the regime is in Damascus, when this regime has control on three major regions – Damascus, Latakia, the Syrian coast, and Aleppo – that means that Syria will not go to partition."
Hisham Jaber added that if President Bashar al-Assad ultimately prevailed, he would still face great challenges in restoring the power of his state.
Assad will rely on Moscow and Tehran to take back more territory and secure it, meaning he will have to balance his own ambitions with theirs.