Smog in Paris as pollution levels soar
Comments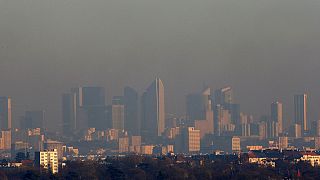 Heavy traffic and an increased use in winter heating have seen pollution levels soar in Paris.
The French capital's skyline was shrouded in smog on Monday as authorities called on motorists to reduce speed to a maximum of 70 kilometres per hour in a bid to improve the city's poor air quality.
At the beginning of December Paris said it would look to ban diesel vehicles by the middle of the next decade.