Tsunami warning after powerful earthquake rocks Japan
Comments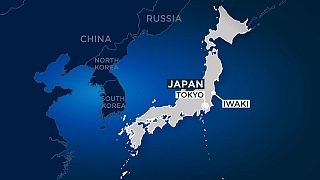 An earthquake with a magnitude of 6.9 has struck northern Japan, triggering tsunami warnings for much of the nation's northern Pacific coastline.
There have been no immediate reports of damage.
The epicentre, which was felt in Tokyo, was off the coast of Fukushima prefecture, the region which was devastated by the 2011 tremor and tsunami.
That disaster killed 22,000 people.