UK banker Rurik Jutting given life in Hong Kong for double murder
Comments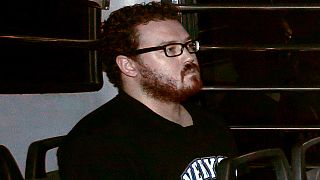 British banker Rurik Jutting has been found guilty of the double murder of two Indonesian women in Hong Kong and sentenced to life imprisonment.
Rurik Jutting's controversial jobs at BAML and Barclays http://t.co/EE8WG5tsMv

— Rurik Jutting News (@RurikJutting) November 4, 2014
None of his immediate family attended the trial, which saw videos of him filming himself discussing his sadistic fantasies and torturing one of his victims.
EXCLUSIVE: Hong Kong murderer had history of 'cold and weird' behaviour (via daily_express</a>) <a href="http://t.co/2K2XB7lHu7">http://t.co/2K2XB7lHu7</a></p>&mdash; Rurik Jutting News (RurikJutting) November 16, 2014
The court rejected his plea of manslaughter because of diminished responsibility due to heavy consumption of drugs, alcohol, and juvenile trauma, while the judge said he presented an "immense danger" to the public if allowed free beyond prison walls.
His legal team has been allowed to appeal for his sentence to be served in Britain.