German police find DNA of neo-Nazi cell member on girl's remains
Comments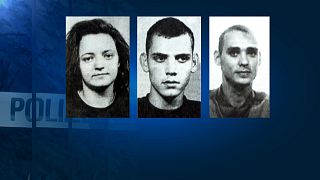 Police in Germany say they have recovered DNA from the recently discovered remains of a girl who disappeared 15 years ago, claiming it matches that of a dead member of a neo-Nazi terror cell.
Peggy Knobloch was 9 years-old in 2001 when she vanished in broad daylight in the Bavarian city of Lichtenberg on her way home from school.
Her remains were finally found in July this year in a forest in the centre of Germany.
The discovery of DNA belonging to Uwe Bohnhardt on the girl's body marks a dramatic breakthrough in the long unsolved case.
It also possibly connects Bohnhardt, and gang-mate Uwe Mundlos, to the girl's disappearance. They committed suicide in 2011 after police stumbled upon the three-member cell by chance.
Beate Zschaepe, the lone surviving member of the terrorist cell, is currently on trial.
The three members of the so-called National Socialist Underground are said to have killed nine foreigners and a policewoman between 2000 and 2007.