UKIP loses its leader after only 18 days in the job
Comments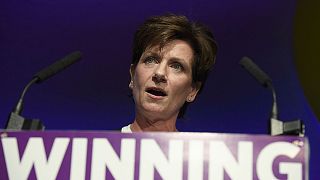 Britain's UK Independence party or UKIP has lost its new leader after only 18 days.
Diane James is standing down from the role saying she did not have the sufficient authority to see through changes which she had planned.
When elected, she made a point of saying that the focus for her was on unity – the party needed to get behind her and rally around.
James succeeded Nigel Farage on September 16 after he quit in the wake of the UK's vote to leave the EU.
Analysts say its a blow to the party which has been struggling with divisions.
James's decision is thought to be partly due to family commitments.
If Diane James HAS quit as UKIP leader, perhaps this unknown moustachioed figure will step into the breach. pic.twitter.com/eGOlp9DDRK

— News Thing on RT UK (@NewsThingRT) October 4, 2016